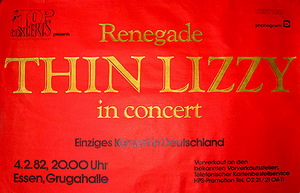 59,5cm * 84cm
Thanks to Adriano Di Ruscio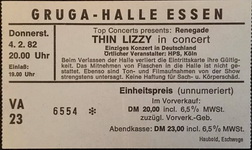 Thanks to Tony Went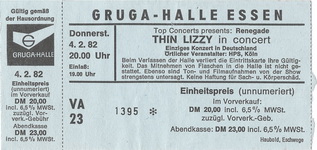 Thanks to Darrell Smith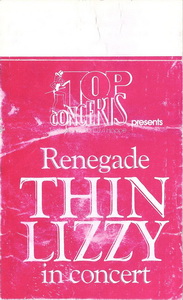 Thanks to Darrell Smith
The backstage passes me, my friend, and my mother (she was a Lizzy fan before I was and also came to the concert) were given. The friend was related to a member of the Lizzy
management team that was present (I think his name was Martyn Barter or Barker), and got us backstage.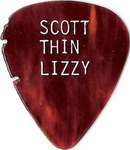 Thanks to Darrell Smith
Scott Gorham plectrum thrown into the crowd and at my feet during the concert. I would love to be able to tell you which song it was, but it was too long ago.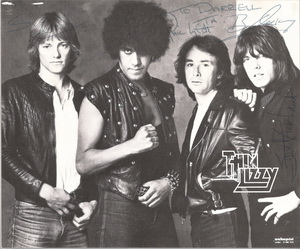 Thanks to Darrell Smith
We had nothing to sign so Phil went into a cabinet and fished out three photos, put our names on them and made sure all the band signed.
This did not scan too well, but mine says "Ta". On my mother's Phil drew a loveheart. Such a lovely man.